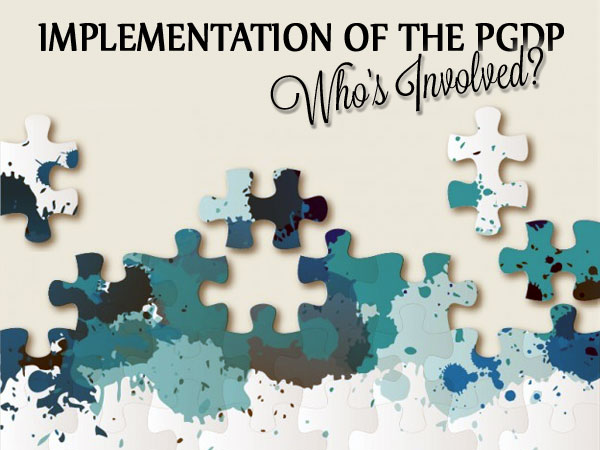 The PGDP is not a plan only for Government. The growth and development of the Province is a shared responsibility amongst government and the key social partners, namely organised business, organised labour and organised community sector.
The implementation of the PGDP is driven through:
18 PGDP Action Workgroups (AWG) to whom the 30 Strategic Objectives have been assigned. The Action Workgroups comprise of the relevant government departments and non-governmental stakeholders and each AWG is convened by the relevant lead government department; and

Social partnership structures which currently are:

The KZN Economic Council;
The KZN Human Resource Development Council;
The KZN Council on Climate Change and Sustainable Development;
The KZN Aids Council
The AWGs and Social Partnership Structures report on progress with the implementation of the PGDP to the KZN Provincial Planning Commission, the Provincial Council Executive Technical Clusters and the Provincial Executive Council.